A proud Mercruiser Dealer for 30 years. Our experienced service department will keep your boat in top shape. 
We use the latest diagnostic technology available in order to provide you with quality service.  Our parts department carries a large inventory of parts and accessories; we have the best selection of service tools;  and direct factory accessibility.
We're very proud to use Interlux boat paint - North America's leading supplier of boat paint maintenance solutions.

Your satisfaction is our highest priority!
 Our Recommended Preventative
Maintenance Services Include:
✓ Oil and Filter changes
✓ Anode inspection
✓ Equipment inspection
✓ Tune up
✓ Battery inspection
✓ Outdrive inspection
✓ Bottom and Outdrive Painting 
Our Repair Services Include:
✓ Fuel Filters and pumps
✓ Fuel tanks
✓ Fiberglass and gel coat repairs
✓ Transmission repairs
✓ Steering & trim tabs
✓ Electrical and ignition services
✓ Water pumps
✓ Aluminum welding
✓ Factory warranty service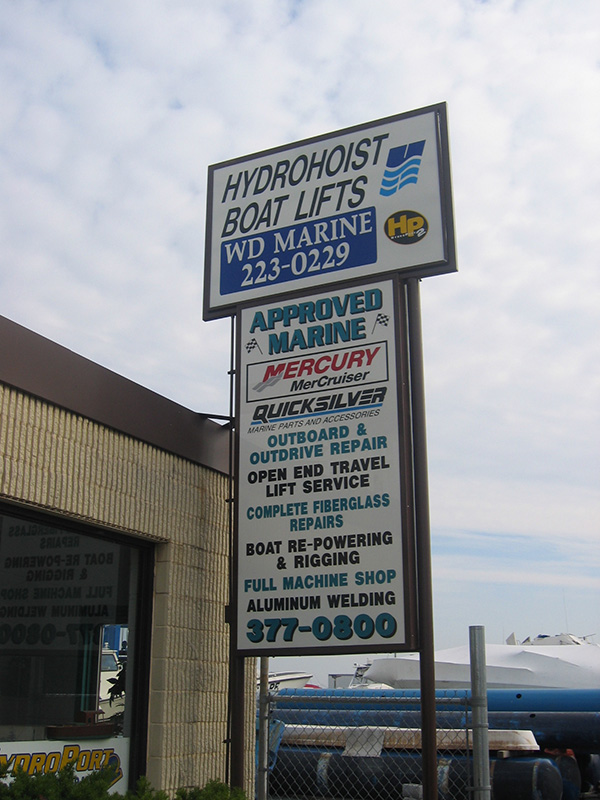 We are experienced at using computerized engine diagnostics to quickly and accurately identify and treat whatever symptoms your engine is experiencing.
ALUMINUM WELDING
SAVE YOUR LOWER UNIT
WE WELD ANY BREAKS OR CRACKS
★ COMPLETE ★
HELI-ARC SERVICE
ALUMINUM & STAINLESS
✓ TRANSOM PLATES

✓ GAS TANKS
✓ RAIL REPAIR
✓ CUSTOM RIGGING
Towing Service Available / SeaTow memberships available
www.Seatow.com